About Me
Ira Blonder

Franklin, TN, United States
Ira Blonder is the Managing Partner of Sound Kitchen Studios (www.soundkitchen.com)and The Blonder Group, LLC (www.blondergroup.com)
View my complete profile


News Archive

Wednesday, March 31, 2010
Sound Kitchen Studios had the pleasure of working with multi-platinum artist Natalie Merchant, who tracked her album in studio E with producer/engineer, Nick Brophy. Natalie's new album, "Leave Your Sleep", will hit the stores April 13th.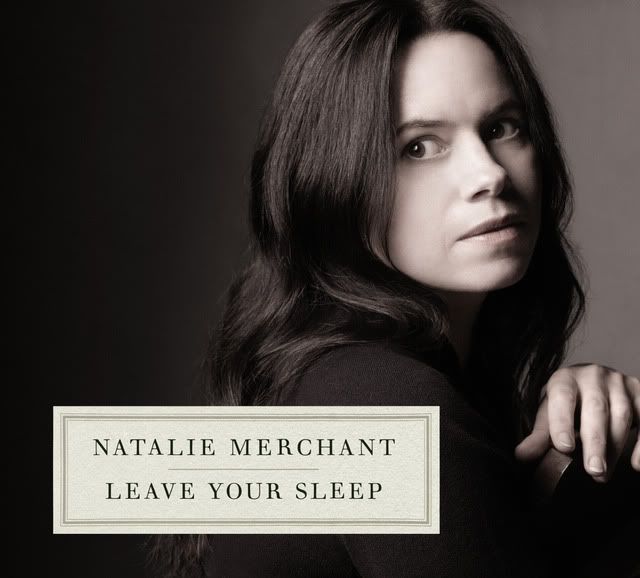 NATALIE MERCHANT'S FIRST STUDIO ALBUM IN SEVEN YEARS
LEAVE YOUR SLEEP
OUT APRIL 13 ON NONESUCH RECORDS
"One of the most successful and enduring alternative artists to emerge
from the eighties –- intact and uncompromised." —Vogue
Natalie Merchant is poised for the release of Leave Your Sleep, her first studio album since 2003's The House Carpenter's Daughter. Out April 13 on Nonesuch Records, this release is the culmination of six years' research and collaboration and is, in Merchant's words "The most elaborate project I have ever completed or even imagined."
A two-disc set, Leave Your Sleep is a collection of songs adapted from poems selected by Merchant including pieces by both well-known and obscure writers. Featured are works by British Victorians, early- and mid-20th century Americans and contemporary writers as well as anonymous nursery rhymes and lullabies. Among the authors included are Ogden Nash, e.e. cummings, Robert Louis Stevenson, Christina Rossetti, Edward Lear, Gerard Manley Hopkins and Robert Graves. Please see attached for a complete track listing.
In addition to a new method of lyricism, Merchant stretches out musically on Leave Your Sleep by collaborating with a broad spectrum of artists—some old friends, some she has admired from afar—including the Wynton Marsalis Quartet, Medeski Martin & Wood, members of the New York Philharmonic, The Klezmatics, Lúnasa and Hazmat Modine. "The sessions were recorded in live ensemble settings to capture a fresh and spontaneous energy," notes Merchant. "They were some of the most magical experiences I've ever had making music."
Having sold millions of records worldwide over the course of her recording career, Merchant has remained busy in the time since her last studio album by curating compilations for both 10,000 Maniacs' Campfire Songs and her own Retrospective. Additionally, Merchant performed live to the accompaniment of Philip Glass, Dr. John, Pete Seeger and Wynton Marsalis and collaborated with British composer Gavin Bryars as part of The Royal Shakespeare Company's Complete Works series.